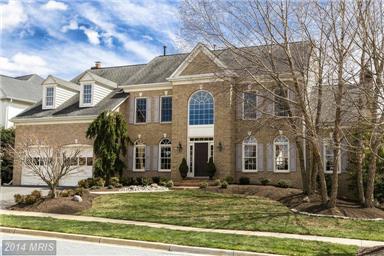 Relocation is stressful, and no one looks forward to it. When you're relocating, you want to surround yourself with the best professionals in the industry. We found Lynne Tucker when we relocated to the Washington, DC, area. We knew that we needed someone who 1) knows the greater DC area, 2) is diligent in following up and working above and beyond showing us houses, and 3) communicates with us directly and honestly about choices and/or compromises we are making. From research, to showings, to negotiations, to closing, Lynne was there every step of the way, always diligent in her follow-up. What was even more appreciated was her care in researching potential homes, providing advanced surveys of each home prior to us seeing it, complete with market comparisons and her "opinion" on the homes.

All too often, realtor references can only offer a single perspective – buying a home or selling a home. We are delighted to offer Lynne a second reference after reselling the same home two years after buying it. We didn't give a second thought to reselling this house with Lynne. Similar to her diligence in the purchase of our home in Potomac, Lynne demonstrated the same diligence and market research in selling out home, including professional photography, surveys, pricing, marketing pricing, marketing plan, and, of course, all of the showings. We had a lot of showings, almost 70 in total. The result was delightful, with multiple offers over list price. The house was under contract in less than two weeks on MLS, with smooth negotiations and a smooth closing. Along the way she was always there to do the extras, from reading the water meter to checking that the lawn service mowed the yard!

It would be great if Lynne would consider relocating wherever we went. Her professionalism, knowledge about the housing market, and responsive attention to detail alleviated much of the stress of buying and selling a house.

— Jeff Kao